I've noticed that I've missed out on some messages in my profile..
So I thought Id show you how in case you've missed out on messages, tags etc...
Click on your profile

Click on See My Profile

Click on visitor messages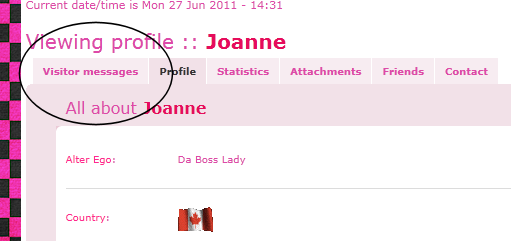 If you have any questions, please feel free to ask!!
☆Cammies☆

wrote:

Omg I am so blonde I can't even see my messages tab.    :bangdesk: 
See your profile from one of your posts, not from the panel to edit it,
https://www.the-creativechicks.com/u902wall
and then visitors messages

Mîn¢®ï§ªR

Creatively Obsessed




---



TYVM for this tutorial..I've had problems with this in other forums... 

BellaLuna

Creative Goddess




---




Basima

Creative Goddess




---



---
Permissions in this forum:
You
can
reply to topics in this forum