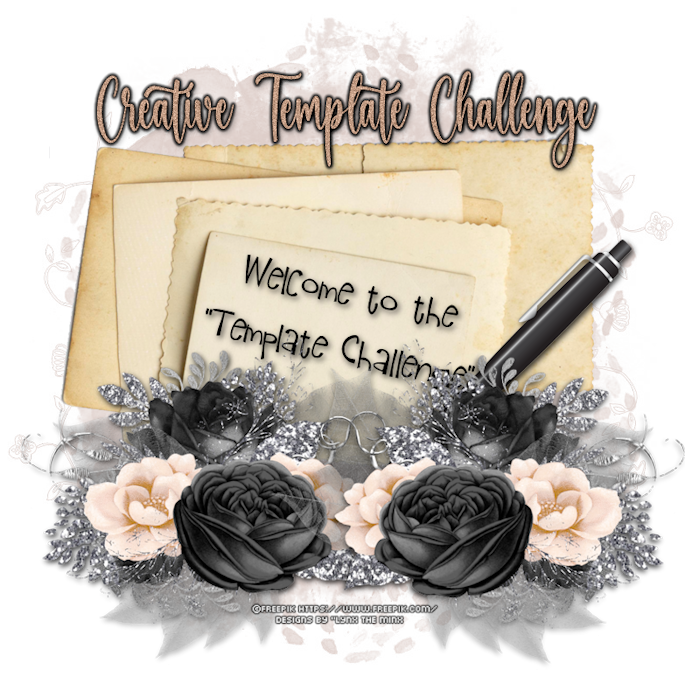 Welcome to Creative Chicks Template Challenge

Please go "HERE" and download this template to make a tag. 
Please make a tag for three members.
You will receive 200 Coins when completing the challenge.
If you Create 3 different Word Art Tags for 3 Members,
You will receive 600 Coins when completing the challenge.

So What are you waiting for?
Go create Something Awesome.

 I am really excited to see all of your Template tag creations  

Make sure to always post the @ or mention sign
for the members you made Template tags for so they don't miss them.
Page created by a Creative Chick
Not to be removed or copied anywhere!!
`
I used RD Template 66 for these tags. And I put "thank you" on there so it can be used on the forum. Please let me know if you'd like me to remove the text and only leave your name. :) And sorry but I got carried away with the elements, the kit is so pretty and I couldn't stop! haha I tried to move around the elements so more of the template showed.
I made tags for
@amela
and
@lynx
and
@PrismaticDragons76

designsbylk

Creatively Cool




---




Amela

Creatively Obsessed




---



Thank you so much Hun, I have my beautiful tag saved and sent you some sassi
Thank you so much Wyz. I love it :)
---
Permissions in this forum:
You
cannot
reply to topics in this forum