For June, July, and August the Scrap kit theme is Your Choice!!

Here are the color pallets to choose from:
Papers are to be a min of 700x700 and NO larger
than 800x800 in jpeg or png format.
Elements should be around 400x400/450x450 (give or take)
and be .png format.

These scrap kits are exclusive ONLY to our forum.
Please do NOT share these (not even to your CT Team)
but you can advertise the preview on your
blogs/sites/Facebook page.
You can however direct people to join up and in
becoming active members they too can have access
to all our goodies.

There are many resources out there for newbies so please
I encourage everyone to try at least once.
Google is the best resource for finding freebies for CU use.
If you need any help please post in this thread or feel free
to message me.

Please post a 700x700 up to an 800x800 preview,
once done and a link to your kit.
And most of all, have fun!

For doing this challenge, you will earn 300 Creative Coins for
EACH Scrap kit you make!
Page created by a Creative Chick
Not to be removed or copied anywhere!!
I've never made a scrapkit before. I didn't know how the elements and things are made. Those are just free online?
So I search 'freebie CU'?? lol sorry... This sounds interesting and fun to try.
Here is the first one 
Life in the Sea"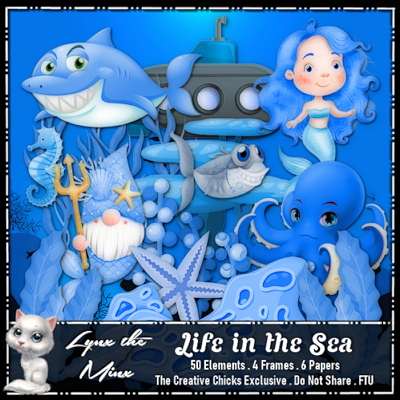 Wonderful kit! Thank you!
Thank you Hun, Here is the other one.
"Autumn Leaves"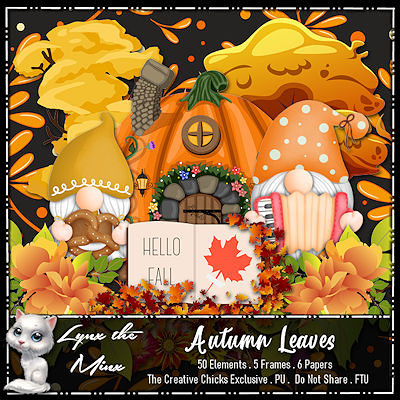 ---
Permissions in this forum:
You
cannot
reply to topics in this forum